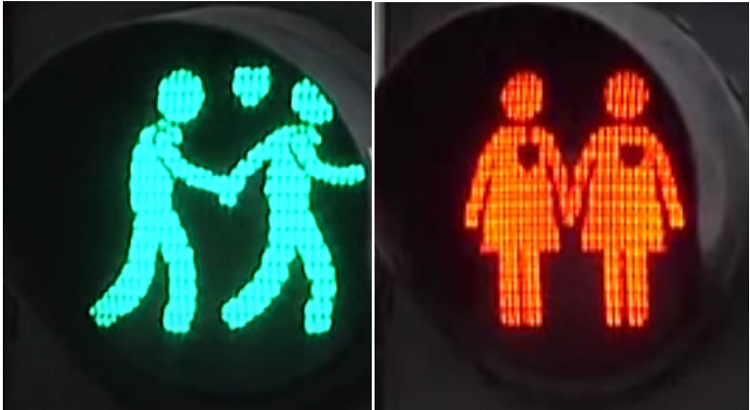 The municipality of Utrecht, a city in The Netherlands, has decided to promote the rights of the gays and lesbians in an interesting way: By adapting the traffic signs.
The first of such changes came for the zebra crossing in one of the most crowded junctions of the city. The municipality has repainted the zebra crossing in the colors of the rainbow, a symbol of the LGBT community.
LGBT-themed crosswalk lights are the second phase of the scheme implemented by the Utrecht municipality. On these traffic lights, the figures of same gender couples with hearts are shown to stop (in red) or walk (green).
Utrecht is not the first city in Europe
Austrian city of Vienna had already temporarily introduced gay-themed traffic signals in 2015, before the Eurovision song contest held in the city. The scheme later also introduced in another Austrian city – Linz – had been removed after criticism from far-right Freedom Party, only to be reintroduced later.
The changes in Utrecht are not aimed as temporary changes.