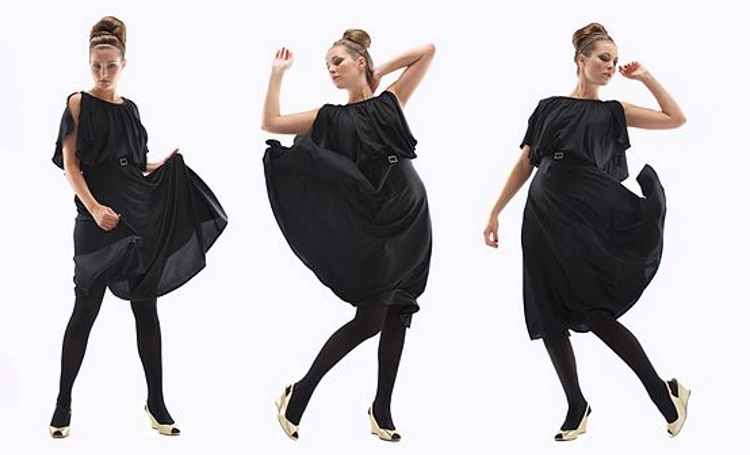 When you own a dress, jacket, trousers, skirt of whatever textile product, have you ever thought about its impact on the environment?
Well European Environmental Agency did!
First of all, they have documented what it costs a textile product during its life-cycle in terms of inputs and outputs:
And then they calculated how big is the contribution of each life-cycle phase to each  specific environmental impact?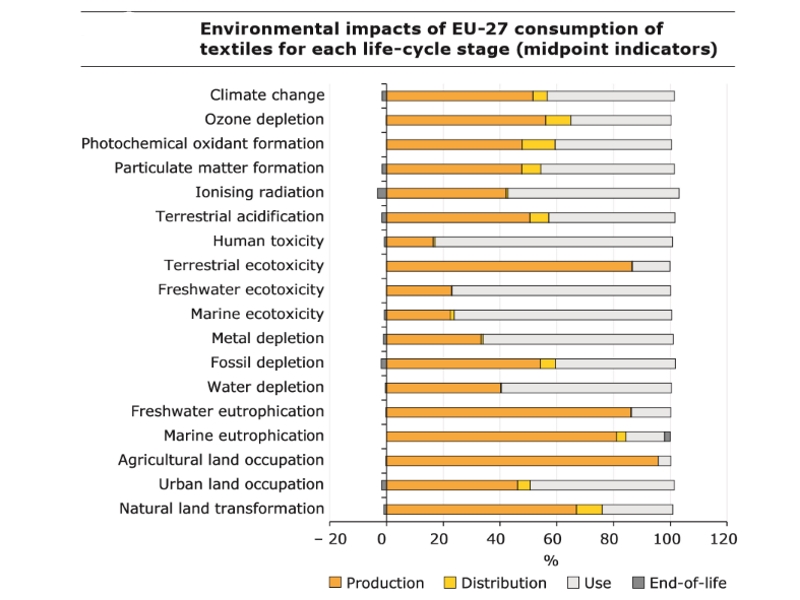 This well-prepared chart by Eurostat does not need much explanation. The environmental cost of producing, distributing, using and disposing our garments is pretty clear. The most damaging phase in all seems to be the production phase with the exception of areas like human toxicity and ones relating water use (washing etc).
But what are we supposed to do about it? Not wear anything? Probably a more realistic answer lies in sticking to our existing textiles a bit longer and being a bit easy on the consumerism pushing us various designs in cycles under the label of "fashion"…
(image by: THOR -Dead Mans Glory Vintage Fashion- via Wikimedia Commons)