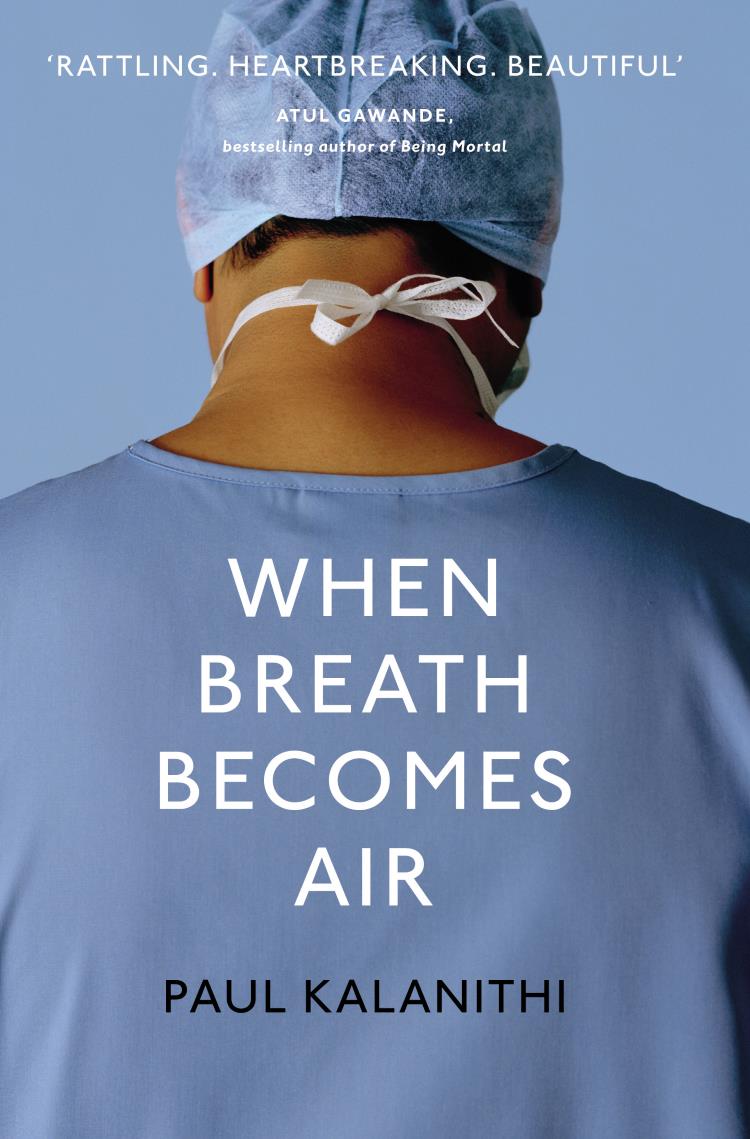 What makes life worth living in the face of death?
At the age of thirty-six, on the verge of completing a decade's worth of training as a neurosurgeon, Paul Kalanithi was diagnosed with stage IV lung cancer.
One day he was a doctor making a living treating the dying, and the next he was a patient struggling to live. Just like that, the future he and his wife had imagined evaporated. When Breath Becomes Air chronicles Kalanithi's transformation from a naïve medical student "possessed," as he wrote, "by the question of what, given that all organisms die, makes a virtuous and meaningful life" into a young neurosurgeon at Stanford, guiding patients toward a deeper understanding of death and illness, and finally into a patient and a new father to a baby girl, confronting his own mortality.
What makes life worth living in the face of death? What do you do when the future, no longer a ladder toward your goals in life, flattens out into a perpetual present? What does it mean to have a child, to nurture a new life as another fades away? These are some of the questions Kalanithi wrestles with in this profoundly moving, exquisitely observed memoir."
Having diagnosed himself with an inoperable lung cancer (though he had never smoked), Paul Kalanithi has died on March 9 2015, just 22 months after the diagnosis. He was 37 years old. In that last 22 months of his life, writing this book was one of this goals. Yes some people can succeed in such things…
Go deeper:
The Book (UK edition) – When Breath Becomes Air by Vintage Publishing.
The Book (US edition) – When Breath Becomes Air by Random House
The website paulkalanithi.com
Review: 'When Breath Becomes Air,' Dr. Paul Kalanithi Confronts an Early Death by Janet Maslin, The New York Times
Review: When Breath Becomes Air by Paul Kalanithi review – how to live, by a doctor who died aged 37 by Alice O'Keeffe, The Guardian
—–
Credits: Mr Kalanithi image by paulkalanithi.com. Book cover by Vintage Publishing.