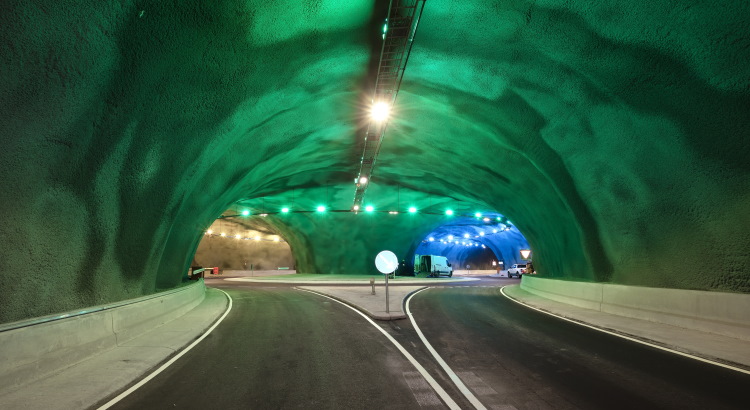 A World-First
Denmark's Faroe Islands officially opened the Eysturoy Tunnel. Apart from being a long subsea tunnel under the North Atlantic, the Eysturoy tunnel is also the World's first subsea tunnel with a roundabout .
The 11.2 kilometer-long tunnel is the first of the two subsea tunnels that are being built between the islands in Faroe Islands archipelago. The tunnel represents a significant infrastructure investment which will reduce travel time to the capital city of Tórshavn from many places in the Faroe Islands.
"Almost Shortest Path"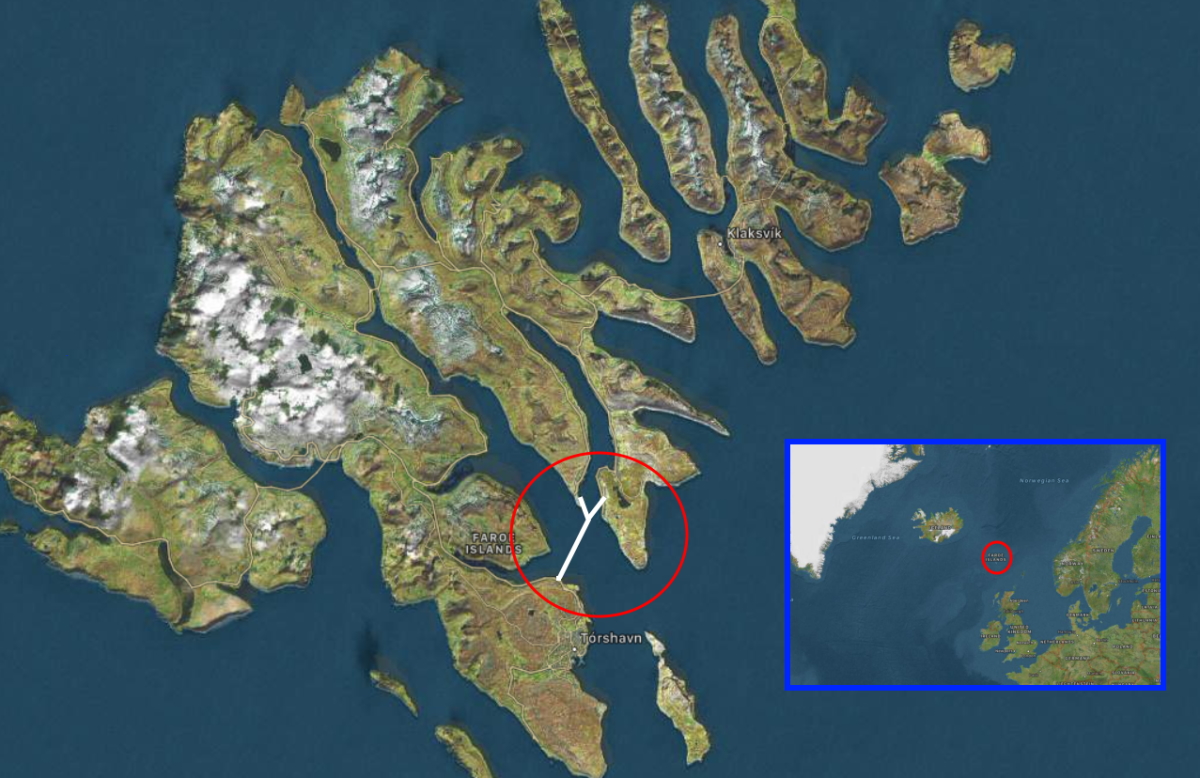 Actually, the Faroe Islanders are familiar with subsea tunnels. Some islands of the archipelago are already connected to each other with several subsea tunnels.Also there are already tunnels between the largest island Streymoy and the second largest Eysturoy. Trouble is, those existing tunnels had been -understandably- built in the narrowest sea channels and they were far from the capital Tórshavn on the idland of Streymoy. The new Eysturoy tunnel tunnel changes this, providing an 'almost shortest-path' connection.
Meet-up 189 meters under the sea level

Construction for the Eysturoy Tunnel to connect the largest islands of Faroes began in January 2017. After 7 months of excavation, the two tunnelling teams achieved the breakthrough meeting under 189 meters of the Atlantic Ocean on June 7, 2019.
At its deepest point, the tunnel is 189 meters below sea level and includes the Atlantic's first and only subsea roundabout. With the entire tunnel opened for traffic, the Faroese capital of Tórshavn is now connected to both sides of Skálafjørður fjord.
Esturoy tunnel has been built by the Swedish construction company NCC. The owner of the project is P/E Eystur-og Sandoyartunlar (EST).

Both tunnels will contribute to safer roads and reduced journey times to Tórshavn from many places in the Faroe Islands, and make an important contribution to bringing communities, businesses and people closer together. Construction of the two tunnels is also the largest infrastructure investment ever made in the Faroe Islands.
Photographs are the courtesy of Estunlar.fo and NCC
Eysturoy Tunnel Depth Diagram by Rennohokwerda1 – CC BY-SA 4.0 via Wikimedia Commons