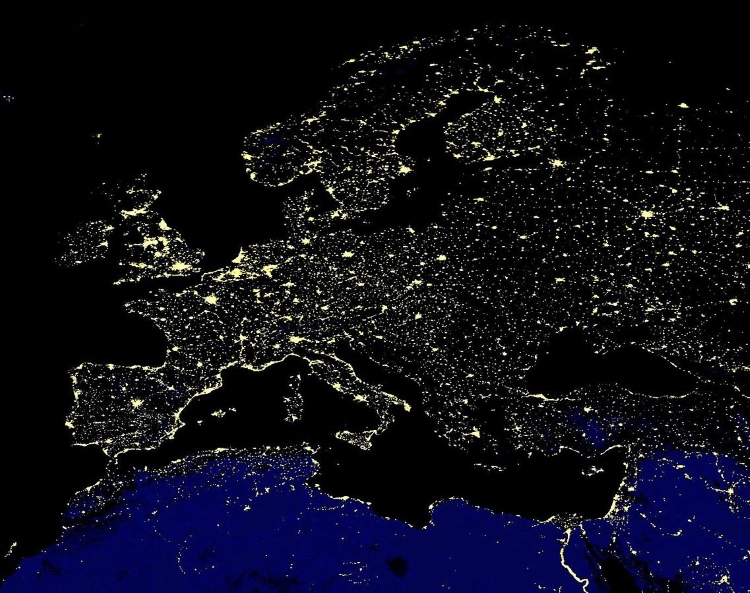 NASA, USA's space agency, regularly releases the pictures taken by the crew members of the International Space Station to the public domain. Astronauts reportedly took these pictures after completing their main duties.
This particular photo above was taken on 14 May 2008 by an unknown astronaut.
And below, Sicily and the south of Italy, as photographed by an 'Expedition 37' crew member aboard the International Space Station approximately 240 miles above Earth on October 23, 2013. Cities of Catania, Palermo on Sicily  as well as the Naples and Rome further north are prominent. In the lower left corner is Malta.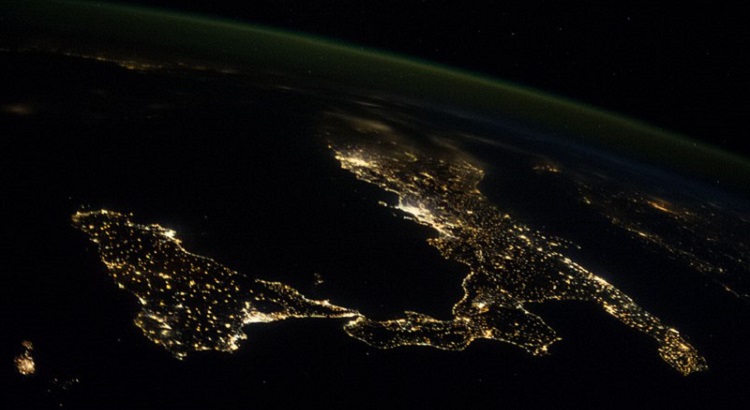 Below is the Iberian peninsula as photographed by an Expedition 40 crew member aboard the International Space Station on July 26, 2014. Portugal is somewhat more densely lighted than Spain (or maybe Portuguese go to bed later than the Spaniards!). The Spanish cities of Seville, Madrid and Barcelona, Valencia, as well as smaller ones are easily identifiable, as well as the Balearic islands (upper right corner). At the bottom towards the right is the strait of Gibraltar with a tiny part of Morocco visible.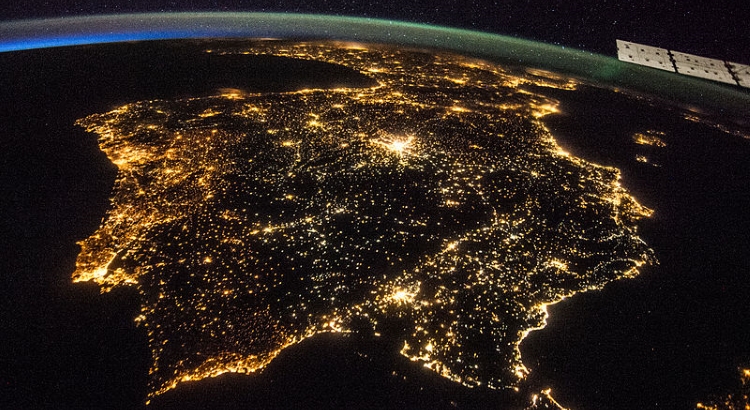 More of Italy is visible in this picture below taken on 26 July 2014 by ISS 40 crew.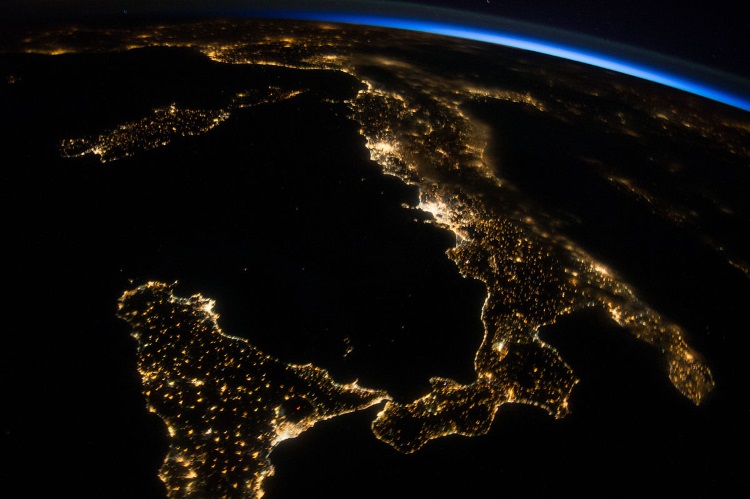 The magnificent city of Istanbul, famously located on two continents of Europe and Asia.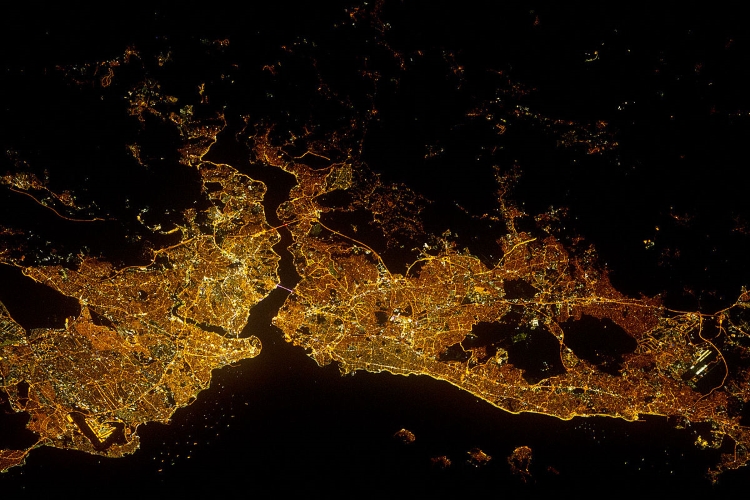 The Bosphorus strait dividing the city into the European and Asian halves is clearly visible as well as its primary inlet Golden Horn. The two lines over the Bosphorus are the Bosphorus and the Fatih Sultan Mehmet bridges. The European half of the city (on the left) is partially in the picture. The dark area in the lower part is the sea of Marmara with 4 of the Istanbul islands visible to the right of the middle. The tiny lights in the Marmara sea on the left are ships. Almost all other dark areas are forests other than a thin line of area at the top which is the Black Sea (not distinguishable from the forested land). The picture has been taken on 9 August 2012 by NASA.
Ireland,UK and s small corner of Scandinavia.
Taken by astronaut Terry Virts on February 3, 2015 during Expedition 42 on International Space Station.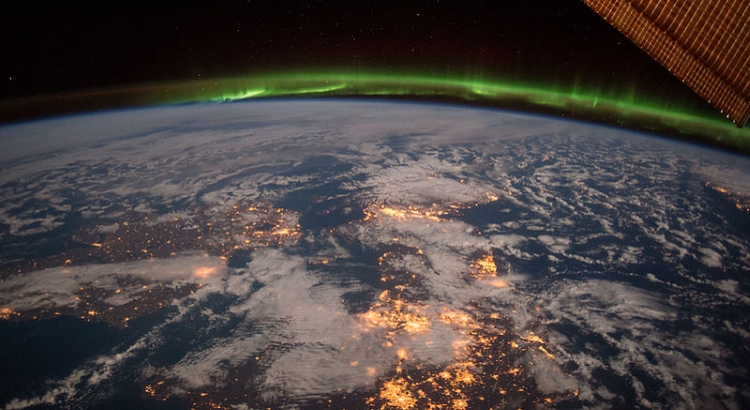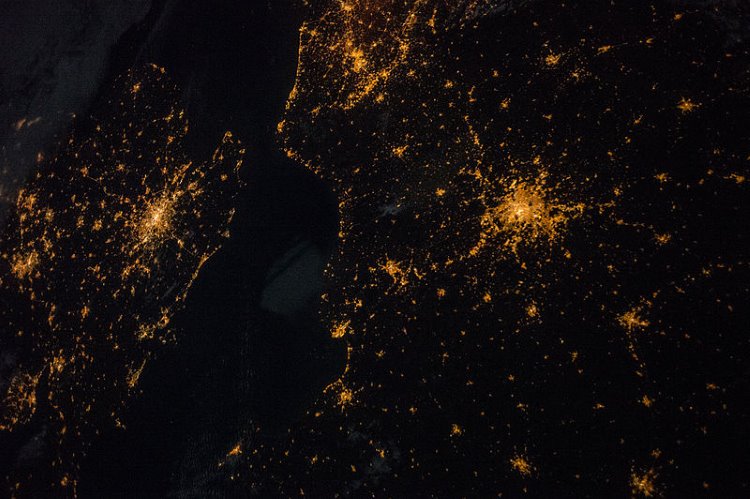 Above are the Paris and London as pictured by International Space Station 'Expedition 42' crew member Terry Virts on 6 February 2015. The astronaut tweeted this picture with the text: A tale of two cities. #London #Paris.
Southern Scandinavia below. Taken on 3 April 2015 by a NASA astronaut.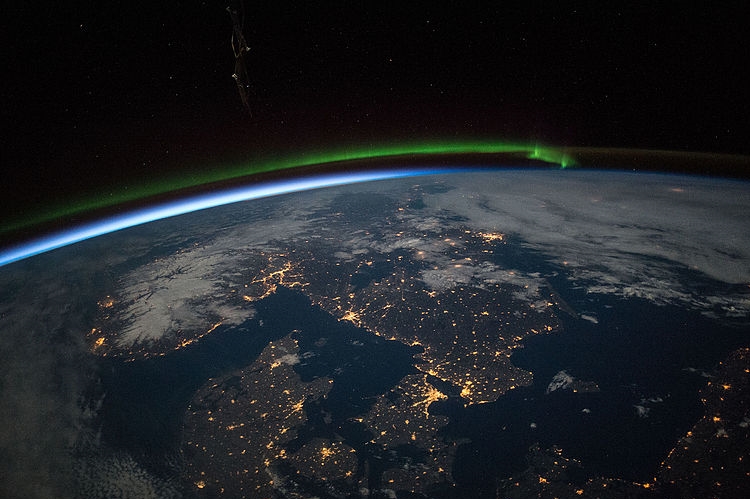 Moscow by night with its spider net view, more so than many cities.  An Expedition 38 crew member aboard the International Space Station took this picture at an altitude of around 386 kilometers on January 29, 2014.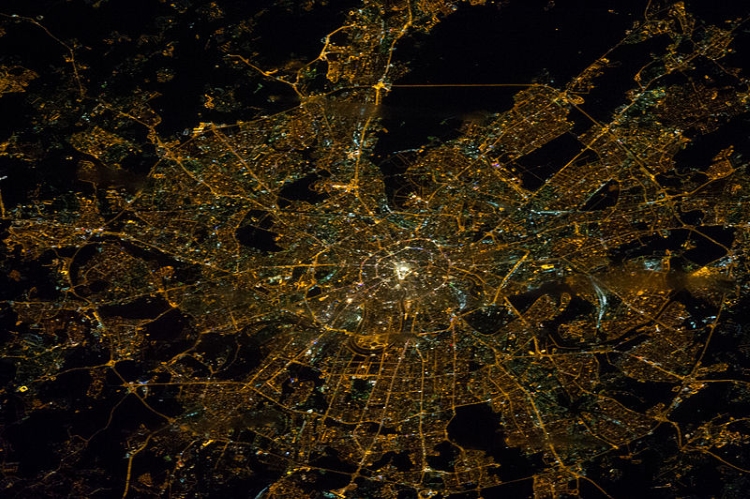 Image Credits: All images by NASA, released to public domain.